Boards are urging schools to both automatically honour request to change a student's name and pronouns, and not to tell parents if requested
Jan 5, 2023 – Tom Blackwell / National Post
When a student in a Calgary Grade 6 class came out as transgender this year, the teacher made one thing clear to the other pupils: they mustn't let slip their classmate's new gender identity to her parents. The couple was not yet aware of the change.
It seemed like an odd message for a group of 11-year-olds, says the mother of one of the pupils.
"This upset me so much," she says. "Kids were being taught to lie to parents."
But in some ways the instruction flowed naturally from what has become a common policy throughout Canada. Boards of education, education ministries and even the Public Health Agency of Canada are urging schools to both automatically honour a transitioning student's request to change their name and pronouns — and to keep that information from parents if requested.
It's just one way the education system has become intimately involved in the transgender process, which affects an "exponentially" growing number of young Canadians. Schools accept name and pronoun preferences, provide gender-neutral washrooms and teach from a young age about gender identity. In some cases, they can even refer students directly to gender-treatment clinics.
But as health professionals applaud the developments, some parents of children with gender dysphoria — the sense that their birth sex does not match their gender identity — are bristling at the role schools are playing. Teachers, principals and guidance counsellors, they complain, are essentially usurping the traditional responsibilities of mothers and fathers as they help advance children's gender transition.
"The way that I see it, the schools are triangulating the family — they're becoming a wedge between the child and parent," said the mother of a teenage girl-at-birth whose school in Ontario's Hamilton-Wentworth board adopted a name change immediately after he came out as a boy.
"It's not a benign act. It's a psychological intervention — and it's not a minor psychological intervention — that teachers and counsellors are entering into without any psychological training at all."
Like other parents interviewed for this story, the woman, a former academic with a doctorate in psychology herself, asked not to be named to protect the family's privacy around a sensitive topic.
Two major Canadian public school boards — in Ottawa and Toronto — did not respond to requests for comment.
But professionals involved in treating children and teenagers with gender dysphoria say there is good reason for schools to aid in what's referred to as social transitioning — places of learning would otherwise be harmful to those kids' wellbeing.
Schools have indeed changed "dramatically" over the last few years in their approach to transgender kids — but for the better, says Dr. Margaret Lawson, an endocrinologist at the Children's Hospital of Eastern Ontario (CHEO) and head of the hospital's gender identity clinic.
"School is an incredibly important part of this," she said. "School is a fundamental part of youth experience, growing up and becoming adults. They spend six, seven, eight hours a day at school. It's fundamental to their wellbeing."
Lawson says a new study by the TransYouthCan! research project she co-founded points to potential perils if schools don't affirm kids' new identities. It suggests almost 40 per cent of gender-dysphoria patients at Canadian clinics sometimes avoid school because of harassment.
And despite some parents' concern, supporting them "is not pointing a child in a direction they wouldn't otherwise take," she said. "No one chooses to be transgender."
Though such policies have come into effect relatively quietly, the issue is slowly rising to the fore, even penetrating the pop-culture world. Characters in the Sex in the City sequel series, HBO's And Just Like That, become upset when they learn their daughter's school has adopted her changed gender identity and name without the parents' knowledge. They eventually embrace her non-binary status.
It's become a flashpoint in the United States culture wars, too, with right-wing state governments passing laws barring transgender students from school washrooms or sports teams and prohibiting discussion of gender identity in class. The moves have been widely criticized as transphobic and politically motivated.
From the other side, progressive activists sometimes label any questioning of the "affirmation" approach followed by schools and the health-care system as anti-trans or even hate speech.
Underlying the topic are some striking, not-entirely understood trends. The numbers of young people reporting gender dysphoria have been "exponentially growing," Lawson says. And the majority are adolescent girls, a departure from the past when very young, pre-pubescent boys or middle-aged men were most likely to come out as trans.
Many professionals in the field say the transgender boom is happening largely because growing social acceptance — after years of transgender people facing intolerance and even violence — is prompting more young people to come forward.
Skeptics, though, suggest that online influencers, social contagion and education in schools are prompting confused or troubled teenagers to pick gender-identity as the source of their problems. Lawson argues another of her studies "conclusively" disproves that scenario, coined "rapid-onset gender dysphoria" by an American researcher.
Yet some jurisdictions that have followed the affirmation approach — including the U.K., Sweden and Finland — are backing away from it somewhat, worried that other mental-health issues are being overlooked in a rush to address gender identity.
A recent report by Britain's Cass Review into gender-identity services for young people says the decision to start social transition should be made carefully by "the young person, along with their family/carers."
Canadian schools, on the other hand, are told that parental involvement is not necessary in affirming a child's wish to transition socially.
A Public Health Agency of Canada background document tells teachers and other school staff not to disclose a student's changing gender identity to anyone — "including parents/caregivers" —who isn't already aware of it.
Disclosing a new gender identity "may signify the end point of a very long internal struggle to be secretive with their identity because of fear or shame," the document says.
Online guides from the Alberta Education Ministry and the Renfrew Countyboard in eastern Ontario, as examples, provide similar instructions around keeping name and pronoun changes confidential.
Some schools are even able to refer a student to a gender-identity clinic, though specialty medical services in Canada traditionally require a doctor or other health professional's referral. The CHEO clinic says it will accept patients referred by teachers and guidance counsellors. Calgary's Metta Gender Clinic says it takes referrals from "any professional with a practice I.D., (eg. school counsellors et al.)."
An Alberta Health Service spokesman says when schools make referrals, the clinic "will work with staff … to ensure the family and appropriate community and school-based providers are working together and in the best interest of the patient."
The schools' role is troublesome given evidence that suggests social transitioning makes it more likely for a young person to move on to medical transition, which can include cross-sex hormones and gender-reassignment surgery, argues James Cantor, a former scientist with Toronto's Centre for Addiction and Mental Health.
"My real concern here is that people are using schools and the education system for decisions that should be made in the medical system," said Cantor, now a private-practice psychologist and a prominent critic of the affirmation approach.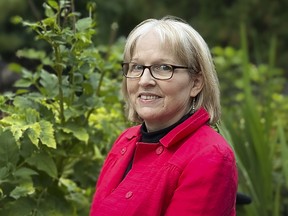 The mother of a Toronto District School Board student said her child, male at birth, came out as a girl at the end of Grade 11. Without consulting the parents, her school, including a summer-school teacher, immediately adopted her new name and pronouns, said the woman.
Noting that she has a number of friends and acquaintances with children coming out as trans, the mother said she wished the school required parents to at least sign off on gender-related name changes, giving families more chance to discuss the matter.
"It's a really new area that nobody really understands and I think the schools and everybody else is just saying 'Let's make this child happy, no matter what.'"
A father in north-central Ontario who asked to be identified only as Frank said he did not complain after his then-transitioning daughter's school adopted her new male name and pronouns. But he raised a fuss when, soon into her transition, she was assigned to a hotel room with three boys for an out-of-town trip, an arrangement he said even his child found uncomfortable.
Frank says his child has since reverted to her birth-gender identity.
The Alberta mother says one of her own children, a daughter by birth, came out in Grade 8 as a trans boy after attending the publicly funded charter school's queer-straight alliance (QSA) club. Later, the club's teacher-supervisor also had her son's Grade 5 class attend a QSA meeting, leaving the boy confused about gender identity and sexuality, she said.
"Parents are being completely bypassed," said the mother.
An Ottawa woman took a local school to the Ontario Human Rights Tribunal after her daughter's Grade 1 teacher suggested there was no difference between boys and girls during a lesson on gender fluidity. The tribunal ruledin the school's favour.
As a mother herself, Lawson said she understands the worry of parents when their children reveal gender dysphoria. And she admits that schools keeping transition from them is a "challenging issue, no question."
But it's often necessary as children initially can be afraid of losing their parents' love if they announce they are transgender, said the CHEO doctor. That withholding of information is only temporary, though, and the support of parents is key to successful transition, she said.
The recent TransYouthCan! study of 174 young people treated at gender-identity clinics across the country concluded that 81 per cent usually or always felt safe, but that 38 per cent sometimes avoided school to escape harassment, transphobia or discrimination. And the research — presented at a conference but awaiting publication in a peer-reviewed journal — found that the parents of 41 per cent had to actually intervene to help those children at school.
"The parents ultimately realize the child is the person they've always loved," says Lawson. "With the parents' support, the child starts to go to school again, they come out of their room, they start talking with their parents and siblings. They're having plans for their future they did not have before."
SOURCE : Tom Blackwell – National Post https://nationalpost.com/news/schools-consent-transgender-gender-transition
related : https://www.westernstandard.news/opinion/hilton-obrien-alberta-s-gender-clinic-is-out-of-hand/article_f527d07a-9766-11ed-b7e0-936f6a8eb3c4.html